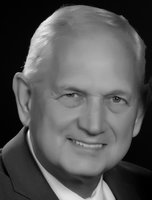 Steven R. Peltier
Steven R. Peltier, 72, of East Windsor, NJ, passed away on Wednesday, April 1, 2020, at Capital Health in Hopewell, NJ.
Born and raised in Elizabeth, NJ, Steven served in the U.S. Marine Corps and the U.S. Navy in Vietnam and then the U.S. Navy Reserves. He graduated with his Bachelor's Degree from Fairly Dickenson University. Steven had a long-distinguished career working for various pharmaceutical companies, including Johnson & Johnson, Pfizer, ConvaTec, Ortec International and Integra Life Sciences. Most recently he was Vice-President, Regulatory and Quality Compliance and Chief Compliance Officer with Recordati Rare Diseases, Inc. of Lebanon, NJ.
Steven will be remembered as a devoted and loving husband, father, grandfather, uncle and friend who was always there for anyone who needed him. Steven loved cooking, playing billiards, golfing, fishing, sci-fi and fantasy literature and movies, music and photography and often inspired others to pursue these passions as well. He also enjoyed cycling and frequently cycled to raise awareness and funds for causes of personal importance such as cancer research. Above all, Steven loved nothing more than spending time with his family and many friends as often as his schedule would allow.
Steven is survived by his wife of 20 years, Karen (McDonnell) Horgan-Peltier; his children, Eric (and daughter-in-law Vanessa); Jeannette Peltier-Saar (and son-in-law Jason), Alexandra and Ryan Horgan; his grandchildren Hudson, Jordan and Harrison; his siblings Rodolphe L. Peltier (and wife Bernadette) and Arthur D. Peltier (and wife Kathy); mother-in-law Mildred C. McDonnell; sisters-in-law Tracy Peltier, Eileen McDonnell, Kathleen Faup (and husband Stephen); brothers-in-law Leo Krakowiecki, James McDonnell, Michael McDonnell (and wife Martina) as well as eleven cherished nieces and nephews. He is predeceased by his parents Raymond and Madelaine (Babeu) Peltier, brother Raymond and sister Susan (Krakowiecki).
A Celebration of Life service will be held at a date to be announced due to the current temporary regulations in our state and nation. Cremation services will be private. Steven will be interred at the Veteran's Cemetery at Washington Crossing National Cemetery in Newtown, Pennsylvania.
For those who wish to honor Steven, in lieu of flowers, contributions may be made in Steven's memory to World Health Organization COVID-Solidarity Response Fund by visiting In Memory Of at inmemof.org.
We encourage all to share memories, words of comfort or leave a message of condolence for the family. Perhaps share a favorite story or special way Steven touched your heart. Each one will help provide comfort and hope to all who read the remembrances.