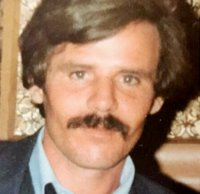 John R. Nagle
John R. Nagle, 70, of East Windsor, passed away on Thursday, December 27, 2018, at Merwick Care & Rehabilitation Center in Plainsboro, NJ.
Born in New York, NY, Mr. Nagle lived in Ohio and Westchester County, New York, before settling in East Windsor in 1982. He was an honorably discharged US Army veteran, having served during the Vietnam War where he received the Purple Heart and Vietnam War medals. He graduated summa cum laude with a bachelor's degree from Ohio State. He went on to work as a computer system programmer for ADP and Broadridge Financial Solutions, having retired 6 years ago.
Predeceased by his parents, Richard and Henrietta (Paccione) Nagle; he is survived by his loving wife of 44 years, Mary E. (Malcolm) Nagle; his children and their spouses, Ian and Beth Nagle, Meredith and Kurt Wayton, Andrew Nagle and Thomas Nagle; his grandchildren, Caitlyn and Zachary Nagle, and Brynn and Kevin Wayton; his sister, Therese Clements; his twin brother, Anthony Nagle and his wife, Mary's twin sister, Agnes.
Visitation for family and friends will be held on Saturday, January 5, 2019, from 1:00 p.m. until 4:00 p.m., followed by the presentation of U.S. Army Military Honors, at Simplicity Funeral and Cremation Services at Glackin Chapel, 136 Morrison Avenue, Hightstown, NJ.
Cremation will be private
In lieu of flowers, contributions may be made in Mr. Nagle's memory to the ASPCA, Vietnam Veterans of America, Wounded Warrior Project, or Greyhound Angels by visiting In Memory Of via inmemof.org.