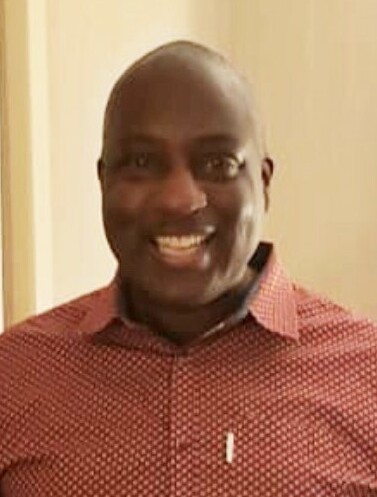 Patrick Gabriel
Patrick Gabriel, 52, of Plainsboro, passed away on Wednesday, October 20, 2021, at Temple University Hospital in Philadelphia, PA.
Born in Brooklyn, NY, Patrick lived in Westbury, NY and Arlington, TX before settling in NJ. He worked as a Call Center Manager for Gainwell Tech. Patrick enjoyed all sports, especially football. He loved listening to music, with his favorite being 80s, smooth jazz, and classic hip hop/rap. He enjoyed watching movies and was a history enthusiast. Patrick was a foodie and loved Italian and all things pizza. Most importantly Patrick enjoyed spending time with his family.
Predeceased by his mother, Marie Ange Charles and his grandfather, Simon Jean; he is survived by his wife, Déna Janine (Brown) Gabriel; his father, Wilson Gabriel; his sister, Wilda Gabriel; his brother, Dixon Gabriel; his mother-in-law, Diane Brown; his sister-in-law and brother-in-law, Lisa and Marcus Tripp; his niece and nephews, Zenden, Zaina and Zaid; his furry son, Bruno; and a host of cousins and extended family.
Visitation for family and friends will be held on Saturday, October 30, 2021, from 1:00 p.m. until 2:00 p.m. at Trinity Church, 33 Mercer Street, Princeton, NJ. A funeral service will follow at 2:00 p.m.
Cremation will be private.
The Gabriel family requests that masks be worn by all attendees at the visitation and funeral services honoring Patrick.
Arrangements are under the direction of Simplicity Funeral and Cremation Services at Glackin Chapel, 136 Morrison Ave., Hightstown, NJ.