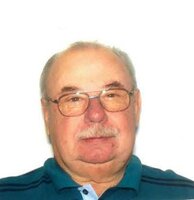 Stanley Momot
Stanley Momot, 75, of Robbinsville, passed away on August 26, 2021, at Penn Medicine at Princeton, in Plainsboro, NJ.
Born in the rural hills of Germany in October of 1945, Stanley came to America at the age of 2 years old. He was very proud of teaching himself English. Stanley worked hard at Good Brothers Flooring for 30 long years where he laid flooring, created blueprints, and helped train and manage new staff members.
Dedicated to his craft, when enjoying time off Stanley could be seen playing golf. A regular golf fanatic, he would play every Sunday and every holiday. For Stanley, Tamarack Gold Course, in East Brunswick, was the place to be. He participated in various tournaments and enjoyed playing every hole on this course. He even won 100 dollars the last time he played.
On the rare occasion he was not golfing Stanley would be relaxing at home watching a favorite history show on the History Channel. He was interested in all types of history and recalled amazing facts ranging from the Ancient Roman Times to Medieval France.
Predeceased by his stepson, Michael Caruso; Stanley is survived by his loving wife, Beverly Reed-Momot.
Private services were held under the direction of Simplicity Funeral and Cremation Services at Glackin Chapel, 136 Morrison Avenue, Hightstown, NJ 08520.