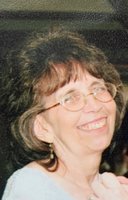 Margaret Grace LemMon
Margaret Grace LemMon, 76, of East Windsor, passed away on Saturday, August 15, 2020, at home in East Windsor.
Born and raised in Trenton, Grace attended Rutgers University where she attained her bachelor's degree. She was an Administrative Assistant with the State of New Jersey, Board of Education, retiring after 25 years of service.
Grace enjoyed spending time with her grandsons and watching old TV shows.
Predeceased by her parents, Samuel and Cecelia Graff; and her son, George LemMon; she is survived by her son and daughter-in-law, Erik and Kim LemMon; her grandchildren, George and Nathan; her brother, Samuel Graff and his wife, Sally Lane; and her nephews Charles Graff and his wife, Margaret Graff and Lenard Graff and his wife, Tina Graff.
A Mass of Christian Burial will be celebrated on Thursday, August 20, 2020, at 10:30 a.m. at St. Anthony of Padua R.C. Church, 251 Franklin Street, Hightstown, New Jersey 08520
Interment will follow at Princeton Cemetery, Princeton, NJ.
In lieu of flowers, contributions may be made in Grace's memory to St. Jude Children's Research Hospital by visiting In Memory Of at inmemof.org.